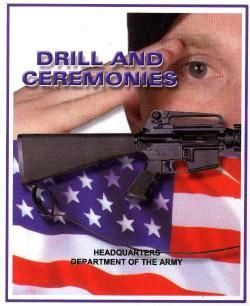 Beyond Chron
November 22, 2006

Copyright © 2006 Marc Norton


"Hey you stupid hatin azz bitch!!!
Better watch ur fkn bk ya dumbazz whore!"

This was just one of the threatening MySpace messages directed at Mara Kubrin, a senior at Lowell High School, following the vote by the San Francisco school board to phase the Junior Reserve Officer Training Corps (JROTC) out of the City's public schools.

On Tuesday evening, November 14, Mara presented a petition to the board opposing JROTC, signed by over 800 students. The next morning her picture appeared in the online edition of the San Francisco Chronicle, and the flood of threats began.

"God you know how many people you have made cry & how many people hate you!
& wanna Beat you up & Slap the Shit out of you!!!!"

The San Francisco Chronicle has editorialized that JROTC teaches "leadership skills and self-discipline." One of the program's supporters demonstrated that leadership, if not self-discipline, by drafting a bulletin with Mara's picture, calling her a "traitor," identifying her as a student at Lowell, and claiming that "by viewing this... [you agree] to release said author from all damages resulting from... any physical or mental damages resulting from violence" as a result of the bulletin.

"Man those pic bulletins of you are really funny. i mean HAHAH! funny.
Like LOL funny. BITCH."

MySpace web pages are often private, which means that they can not be accessed without the permission of the individual involved. Mara's page is private. Yet, somehow, the person who drafted the inflammatory bulletin about Mara hacked into her page, got vital information about her and her family, and broadcast it with a link to her MySpace page -- resulting in the deluge of threatening MySpace messages.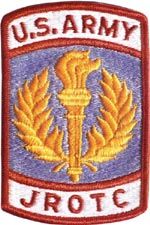 "DAMN HOE U BETTER LISTEN UP... I FEEL SORRY 4 UR MOTHER 4 GIVEN BIRTH 2 YA UGLY ASS... U BETTER FUCKIN WATCH UR PIMPLE ASS BAK BEFORE PPL GO JUMPIN UR ASS UP SHIET HA..."

Ironically, when Mara presented the petition at the school board she claimed that many students opposed to JROTC were afraid to come to the meeting, fearing intimidation by JROTC students. The threats she has received since then have proven that point.

Others have experienced similar intimidation. Bonnie Weinstein has posted an open letter on the Bay Area United Against War website stating:

"...several of them [JROTC supporters] physically threatened Cristina Guitierrez, myself and others as we left [the school board meeting] -- it was scary to see them filled with so much hate. Of course, that's why we want JROTC out of our schools. (You may not be aware that JROTC students were laughing when Cristina told of being tortured by U.S. Military-trained Columbian troops.) I was also very puzzled that their 'teachers' were not there with them to counsel them after the vote was taken..."

The message from JROTC supporters to JROTC opponents, as stated in one of the MySpace threats aimed at Mara, is coming through loud and clear.

"u should stfu."

Or else.

A police report has been filed about the threats against Mara. She believes that the student who sent out the threatening bulletin can be identified.

___________________________________________________________________________

The "Drill and Ceremonies" graphic shown above is the cover of a JROTC textbook formerly listed on the Lowell JROTC website.

The graphic shown below is from another textbook also formerly listed on the Lowell JROTC website, "Army Leadership: Be, Know, Do."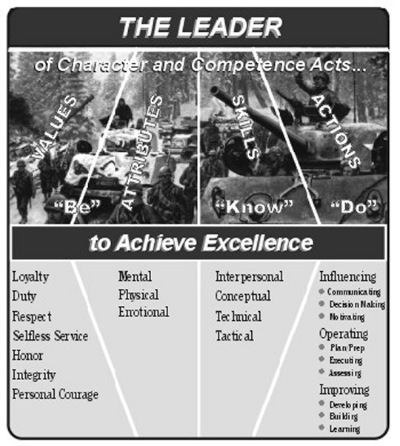 "Leaders of character and competence act to achieve excellence by developing a force that can fight and win the nation's wars and serve the common defense of the United States."

___________________________________________________________________________